ICPA Board of Directors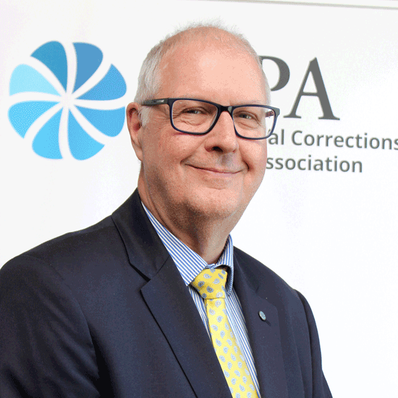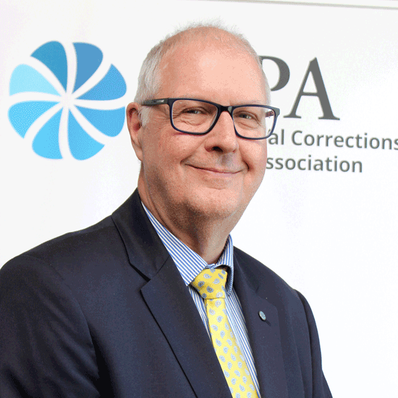 Peter Severin
President, ICPA
Peter has been the Commissioner, Corrective Services New South Wales, Australia since September 2012 and retired in August 2021. Prior to this appointment Peter was the Chief Executive of the Department for Correctional Services in South Australia from July 2003 and worked with the Department of Corrective Services in Queensland, Australia for almost 15 years, his last position was Deputy Director-General. Peter started his corrections career in Germany in 1980.
New South Wales is one of eight States and Territories in Australia and Corrective Services New South Wales has responsibility for prisons and community corrections. It is the largest Australian corrections jurisdiction.
Peter has a strong background in corrections operation, in particular offender management and intervention. He has extensive experience in prison management and policy formulation. Peter also presided over significant prison infrastructure design, construction and commissioning and has particular expertise in the development of service standards for the delivery of correctional services by the private sector and contract management.
Peter holds a Masters of Public Administration and Bachelor of Social Work degree.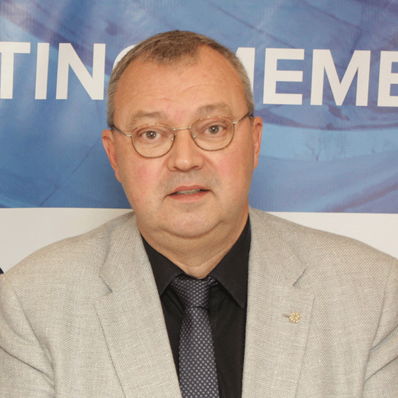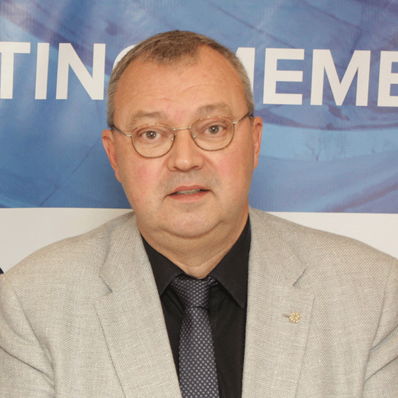 Hans Meurisse
Vice-President, ICPA
Hans Meurisse holds a master degree in Criminology from the Ghent University and also participated in several post-graduate courses, which allowed him to gain profound knowledge of public, financial and penitentiary management, forensic matters, Business Process Reengineering, and organised international fraud.
He started his professional career in 1986 with the Judicial Police, where he eventually was appointed Chief Investigator. In 1999, Hans became the Prison Governor of the Ghent prison. His work was mainly focused on managing the detention of convicts, remand prisoners, and mentally ill prisoners on an operational level. In September 2006, he was appointed as the Director General of the Belgian Prison Service.
Hans Meurisse was the Director General of the Belgian Prison Service for more than 11 years, from 2006 until 2017. During that time, he also served as President of the European Organisation of Prison and Correctional Services (EuroPris) for 6 years after being appointed in 2011. He was also a former member of the Board of Directors of the International Corrections and Prisons Association (ICPA) from 2009 until 2011 (2nd International Vice-President) and from 2014 until 2017 (Ordinary Board Member). During his previous tenures with the Association, Hans hosted the ICPA Annual Conference in 2010 and provided support to ICPA through staffing, logistical and administrative services including the appointment of the Tineke De Waele as Executive Director.
Following his Presidency of the organisation, Hans served as a Senior Advisor and International Expert with EuroPris. Today he serves as Vice President of ICPA since 2019 and plays a key role on the Board of Directors. He is also involved in ICPA's various initiatives and events, where he brings his expertise in technology, planning and design, and statistics. In his manifesto for serving as Vice-President, Mr Meurisse remains committed to enhancing the collaboration between ICPA and others internationally, with a key focus on building relations in Europe and Africa.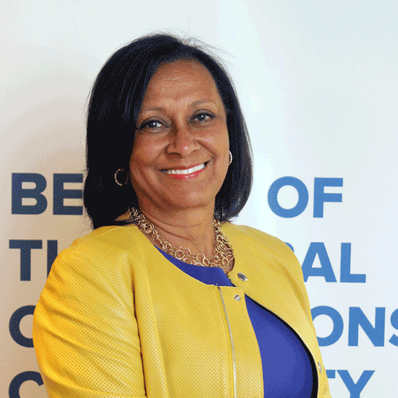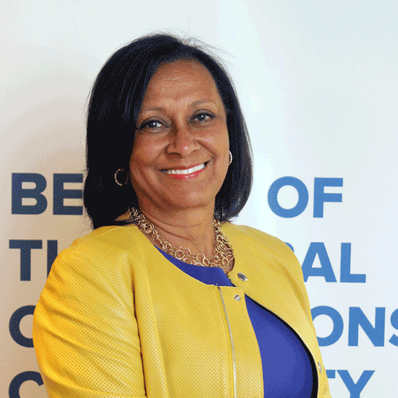 Diane Williams
Treasurer, ICPA
Diane was President and CEO of the Safer Foundation for almost 20 years. Annually, Diane and her team assisted 8000+ people with criminal records in their efforts to reconnect with family, community and work. Under her leadership Safer built strong partnerships with correctional agencies throughout the United States. Safer remains the only NGO to manage work release centers in Illinois. Diane also served on the Board of Safer for 10 years prior to joining the staff.
Diane has served and is serving on other boards of criminal justice organizations including, the National Institute of Corrections a U.S. Department of Justice agency providing training, development and technical assistance to state, county, and municipal Corrections and Pre-trial agencies throughout the United States, The Hire Network – a division of the Legal Center which assists public and not for profit organizations in developing and implementing polices supportive of justice-involved individuals securing employment, the International Association of Correctional and Forensic Psychology which is an association committed to "helping the helper" in correctional settings, the Illinois Facilities Fund which provides funding for community and program development targeting under resourced communities, and others. In conjunction with other professionals Diane has reviewed community corrections functions in multiple U.S. States and in other countries.
Prior to working at Safer Diane worked in the telecommunications industry in marketing and training. She served as Director of Marketing for the small and mid-sized businesses in the Great Lakes Region for AT&T. The skills she acquired in that setting will serve her in building partnerships, negotiating agreements, managing budgets to meet Association goals, and supporting accountability in finance.
Diane has an undergraduate degree in Secondary Education – English and Masters in Business Administration. Diane received the Champion of Change Award from President Barack Obama, an ICPA Offender Management and Treatment Award (granted prior to being elected to the board), and numerous other acknowledgements for her hard work in community corrections/re-entry work.