3rd International Correctional Research Symposium 2023
Rehabilitating Reintegration: Research and Reflections on What Works
Register today! Event Date: 27-30 March 2023
Corrections is not only about the time spent in prison. Since most of the people that we incarcerate are released and returned back to their communities at some point, a significant task of criminal justice agencies is also to focus on this eventual 'return'. From both a decency and a public safety perspective, it is pivotal that prisons and probation do all they can to assist in reintegration. But what constitutes good or effective reintegration? What does a 'successful' transition from custody to the community look and feel like? What can we learn from research and practice in this regard?
For this symposium, we welcome both evidence-based and practice-informed discussions of how meaningful re/integration can be achieved.
Who Should Attend?
Professionals from the following areas will find the International Correctional Research Symposium of interest:
Academics & Researchers

Prison & Probation professionals

Prison-Community Directors / Governors / Director Generals / Higher Management

Social and Community Justice Service professionals
The Programme
The Symposium will be held at the Holiday Inn Porto Gaia Hotel in Porto, Portugal from March 27-30, 2023. Symposium events are open to all attendees. In addition to the two-day Symposium, there will be a half-day, university led pre-course event on the 27th of March and a set of post-Symposium tours of prison and community facilities on the 30th of March, followed by an opportunity to discuss impressions.

Monday, 27 March - Half-day pre-conference training / University Campus in Porto
Tuesday, 28 March - Plenaries and workshops
Wednesday, 29 March - Plenaries and workshops
Thursday, 30 March - Tours and post-tours plenary discussion
Registration
Registration is Closed!
Venue and Accommodation
The conference was held at the Holiday Inn Porto Gaia.
Rua Diogo Macedo 220,
Vila Nova de Gaia,
4400-107,
Porto, Portugal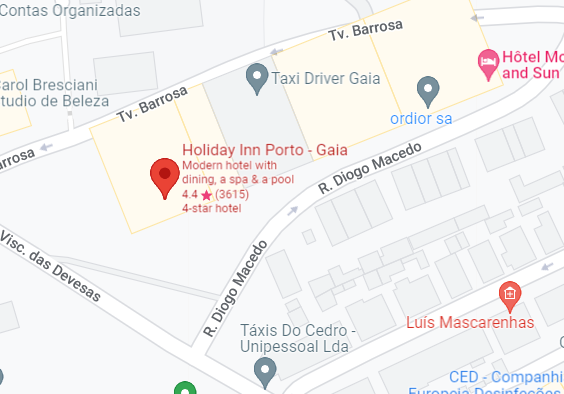 Organised in collaboration with:
International Corrections and Prisons Association (ICPA)
European Organisation for Prison and Correctional Services (EuroPris)
Hosted by the General Directorate of Reintegration and Prisons, Portugal.